Mannum Dock Museum of River History & Mannum
Great River History:
Branding helps define a Murray River heritage icon and destination
The Challenge
Mannum and the Mannum Dock Museum have many opportunities. When I first started working with the Museum they needed help with their website and interpretive displays. My assitance grew from there.
The Solution
The decision making was part of a committee. Projects would on a merit by merit case depending on what the museum wanted to achieve.
The Deliverables
Website
Logo
Displays
Graphic Design
Interpretive Signage
The Process
Conveying what the client and community needed was a challenge in part.
The Website
psmarion.com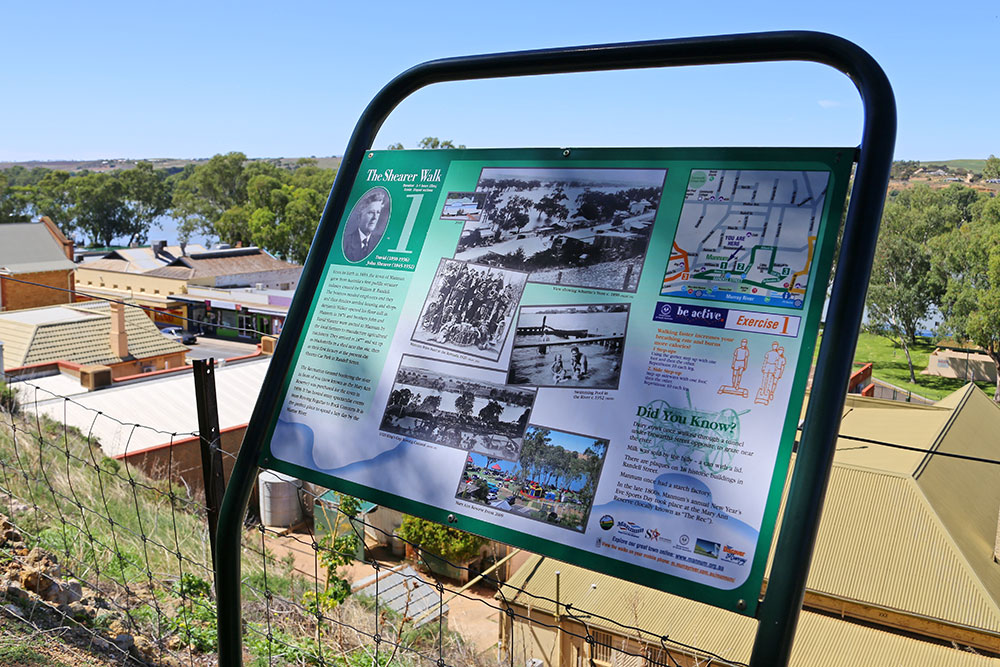 End of the River Trade Interpretive Display Mannum Museum
The Mannum Dock Museum of River History approached Brand Action to design an interpretive display depicting the end of the river trade.
Using a combination of supplied resources of newspaper, photos and stories, we designed a panel as a story of the last trip by a paddle steamer. We also supplied illustrations from black and white concept to give life to the display.
The background kept in them with other elements of wood, steel etc with the use of a wool bale material texture to both add mood and emotion to the design.
PS Marion 20 Year Recommissioning Poster
My passion for the Murray River and its heritage is wide known. The PS Marion is a beautiful paddlesteamer having photographed for a very long time I designed this 20 Year Recommissioning Poster with a range of my images I'd shot over the years. Through the typography in the middle was the use of historical images showing the PS Marion in its glory!
Mannum Active Family Walk Opal Maps
Working with OPAL, I designed a bright, colourful and informative A3 map for the Mannum township to encourage both local families and visitors to explore the area. Taking in 4 different routes the map was aimed at getting families active and exercising. Our work included on the ground research to define the different visitors assets and experiences along with photography for the reverse side of the map. There were 10,000 maps
printed
and distributed as well as promoted on the 
Discover Murray River
 website as a pdf.
Mannum to Swan Reach audio eBook guide tablet
Tablet iPad Version: This is an on river audio tour…by boat only. The lower stretches of the Murray River between Mannum and Swan Reach are a houseboating mecca with their massive limestone cliffs. This audio guide ebook hosted by Trevor Bedford takes you on a tour of the river with a river captain who explains the points of interest, environment and history on this spectacular part of the the Murray. Great for people houseboating or cruising!
Distance: 96km (By boat)
Trail style: By boat (can be done in 1 day)
Format: epub
Style: tablet/ipad device