Certified Trainer & Speaker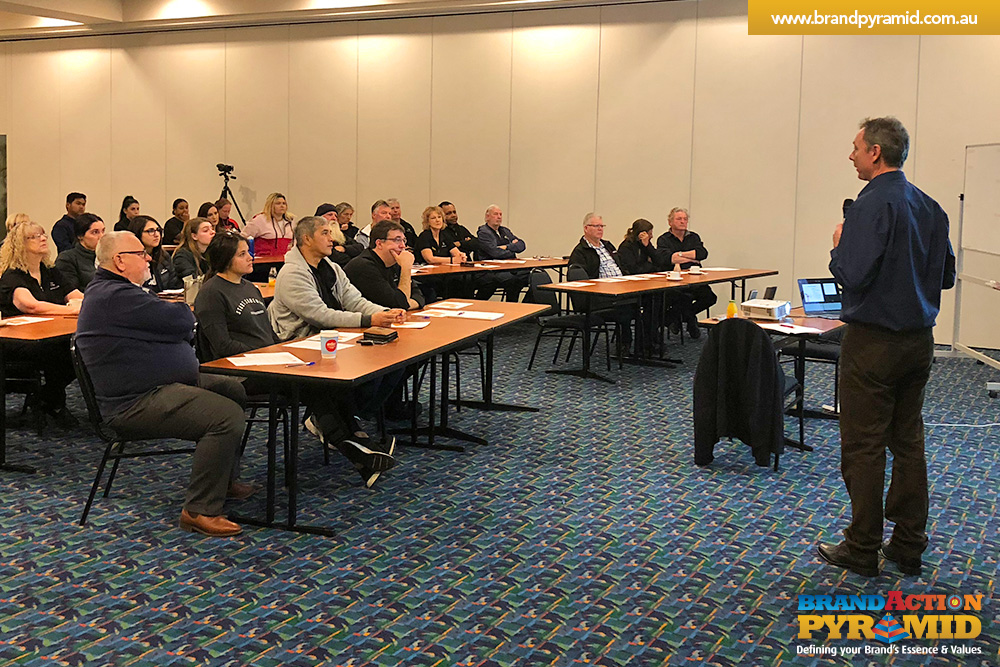 e-Marketing and Digital Training
Grasp the fundamentals and industry skills of Digital Marketing
Search Engine Optimisations (SEO)
Google Analytics
Mobile and adaptive design
Social Media: Facebook, Instagram, YouTube, LinkedIn, TripAdvisor, Google+, Twitter and more
Email Marketing
Search Engine Marketing (SEM)
Video and Photography
Branding, keywords and tagging
Marketing plans, strategies and more…
Shane's commitment to tourism and training is reflected in his 20+ years experience working with all business and government sectors in visual communications, brand development, marketing and design. He was the first in Australia to deliver formal ATDW e-kit training and successfully fuses the e-kit resources with the objectives and needs of each participant to ensure they gain maximum value from their learning and objectives. His extensive digital marketing and web development experience also helps breakdown complex e-Marketing strategies.
"I just wanted to say what an incredible 3 day workshop! I am now quite motivated to move our business even a little further. Shane was terrific, he was so approachable, his knowledge and ability to translate to our language was very helpful!" "It was a lot of information in a short time and I am still processing it but cannot wait to start applying it. It was good to have a session located the Fleurieu Peninsula because it has given us an opportunity to network with real local businesses and help us 'bundle' some packages for our visitors." Kind regards, Belinda V – Tourism E Kit Fleurieu
Shane worked with Learning Potential International a registered training organisation to deliver quality training outcomes in the tourism and business sector in e-marketing and the digital environment.
Tourism Central Australia Conference
The ATDW e-kit is one of the world's most advanced tourism e-Marketing resources. The e-kit's tutorials provide information to Australian tourism businesses to assist them make the most of their e-marketing opportunities to promote their business in the digital space. However, the space can be confusing and overwhelming to many business owners and staff. Learning Potential International are the first in Australia to deliver accredited e-kit training workshops that demystify the complex e-Marketing space into a logical sequence of practical strategies in tourism.
Shane Strudwick delivering a workshop to Central Australia Tourism conference on e-marketing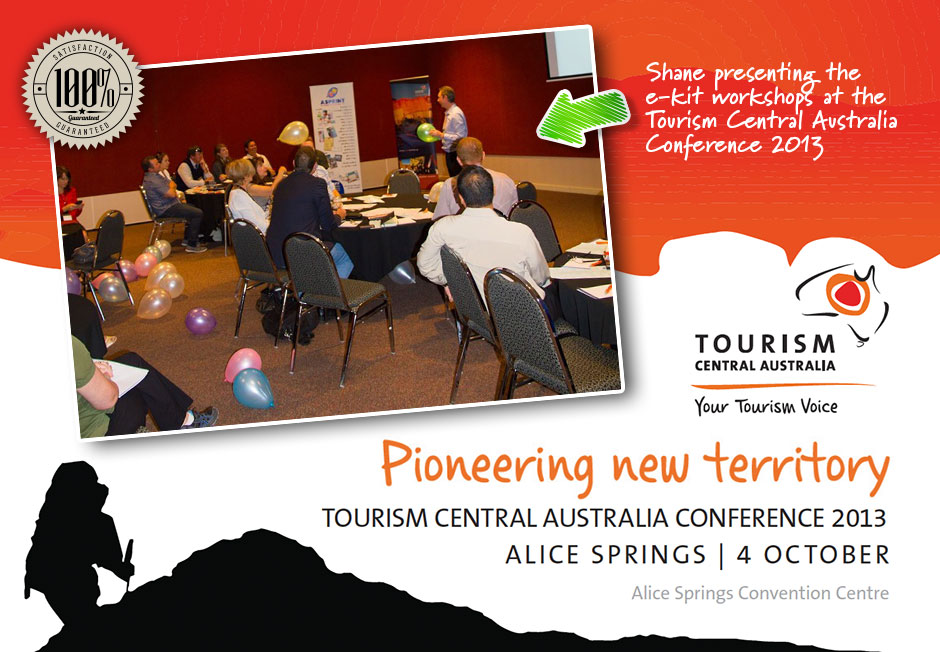 Providing accredited training aligned with the national competences under the Australian Government brings many benefits to business owners, employees and course participants.
Shane Strudwick has a Certificate IV in Training and Assessment along with 20+ years of industry experience in branding, marketing, visual communications utilising both traditional print and digital mediums. Shane is also one of the few accredited trainers in Australia for ATDW e-kit with a specialty in destination marketing and business development in tourism.
Although tourism is a specialty, the principles of e-marketing flows across every industry sector. Shane has worked with Government, councils, private sector and small business, he's also assisted in communication strategies in not-for-profit, manufacturing, financial services, product development and education with a very large and diverse portfolio of clients.
With this, Shane has crafted a very real world training experience with practical, successful examples that will ensure you can apply in your business or organisation quickly with positive results. Ultimately helping your business' bottomline to the tune of thousands of dollars in knowledge!